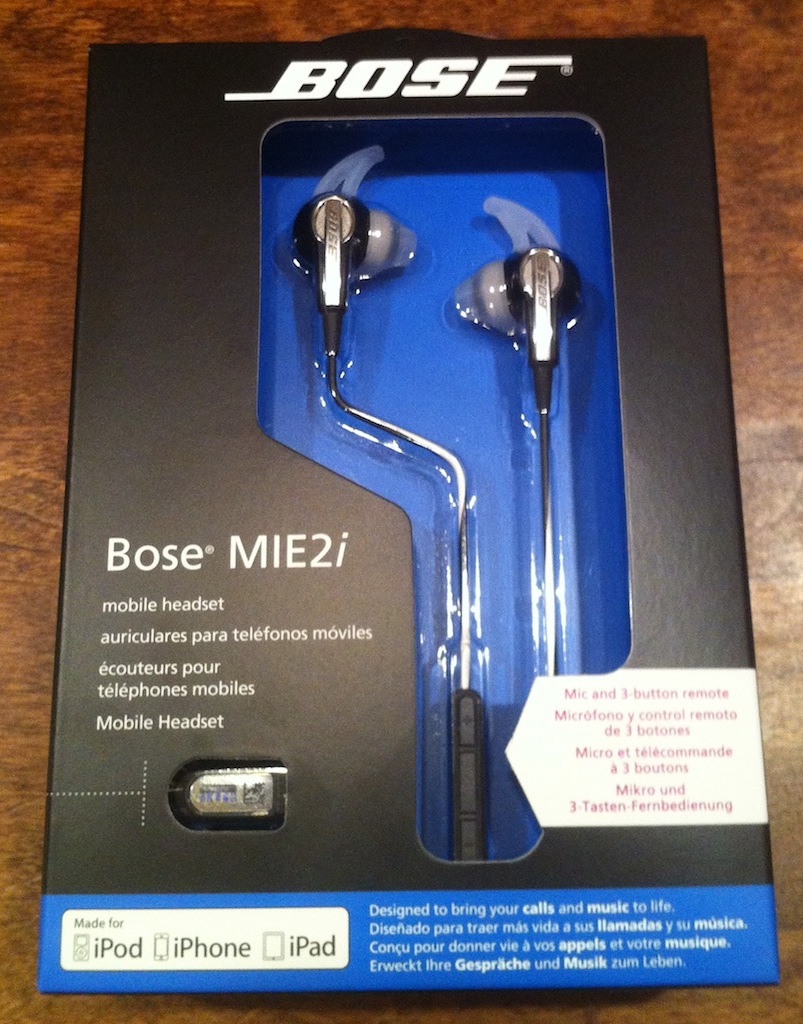 Had some frequent flier miles expiring and I am anyways stopping using Lufthansa completely but more on that on a later post so I spent my miles on something less exiting (Cusinart cookware) but my wife in turn spent her points to get me a Bose MIE2i mobile headset.
I just love my Bose QC 15 noise cancelling headphones so I was already pretty sure that these are going to be great.  The problem with regular Apple headphones is that they are pretty unconfortable and during any activity they often pop out of my ear. I have both the standard ones that came with my iPhone and the more expensive in-ear ones.
These Bose headphones fit very nicely in my ear and with the silicone tips they actually stay in my ear very confortably. It comes with three different sizes of those tips so they fit in anyones ear. The package also comes with a protective carrying case for the headphones just like my QC15 did. It's pretty clear why Bose headphones are so expensive. They've thought of everything and everything is really high quality.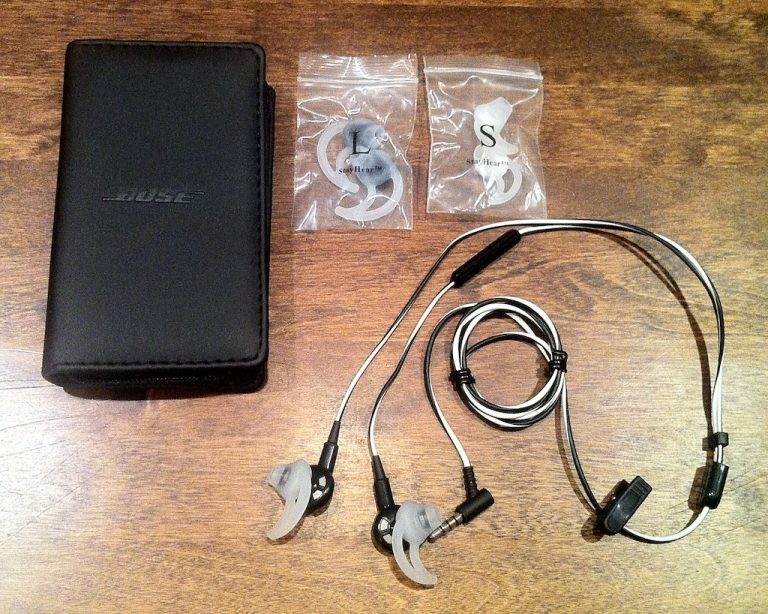 I tested them against my old Apple headphones and the sound quality is amazing. It's rich and crisp. You can hear the smooth low frequences as well as the crisp high frequences well as well as my ears can hear them. I'm no audio snob that claims to hear the subtle differences but with these headphones you can clearly hear the difference.
Amazon and Apple are both selling these headphones for $129.95 USD. That's $50 more than the Apple in-ear headphones and I must say that they are worth every cent.