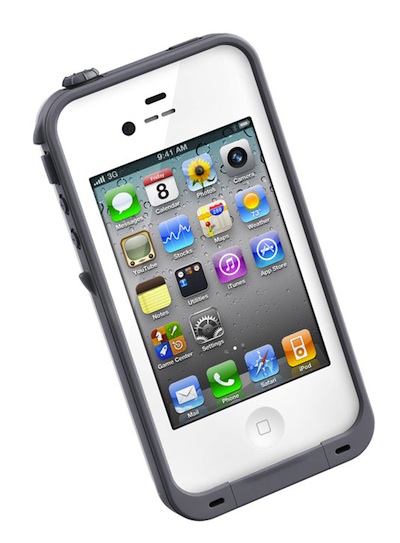 My old iPhone case broke sometime ago and I need to protect my iPhone 4 so I thought I'd give LifeProof a try since it  is supposed to make it water, dirt, snow and shock resistant.
Check out the video where the guy demonstrating it goes snorkling with his iPhone and even uses it to film underwater.
Before putting your iPhone in the case you need to do a 1 hour long water test to make sure there's no defects in the case and you know how to properly seal it. After that's done you need to clean your iPhone with the included microfiber cloth and make sure there not dust, hairs or anything extra in your iPhone or the case and then you can seal it.
After using it for a while it seems pretty responsive and sound quality seems okay. The only immediate downside I could detect is that it is quite a bit bulkier than my previous case but it does provide a lot of extra protection. I will post an update once I've actually used it for a while.